NOAA
Silver Springs, MD, Vereinigte Staaten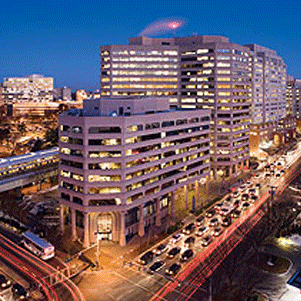 This project was a retrofit of three buildings, totaling 50 stories, representing one million square feet.
It was a major mechanical and control upgrade focusing on tenant comfort and energy conservation in a fully occupied facility.
The project included Integration and control of HVAC and Lighting, using EC-Net-AX Supervisor networked to EC-BOS devices on the IP Network.
On each fieldbus were ECB Series BACnet controllers. The project delivered increased tenant comfort while significantly reducing their electrical consumption.