Ivy Tech Community College
Warsaw, Indiana, United States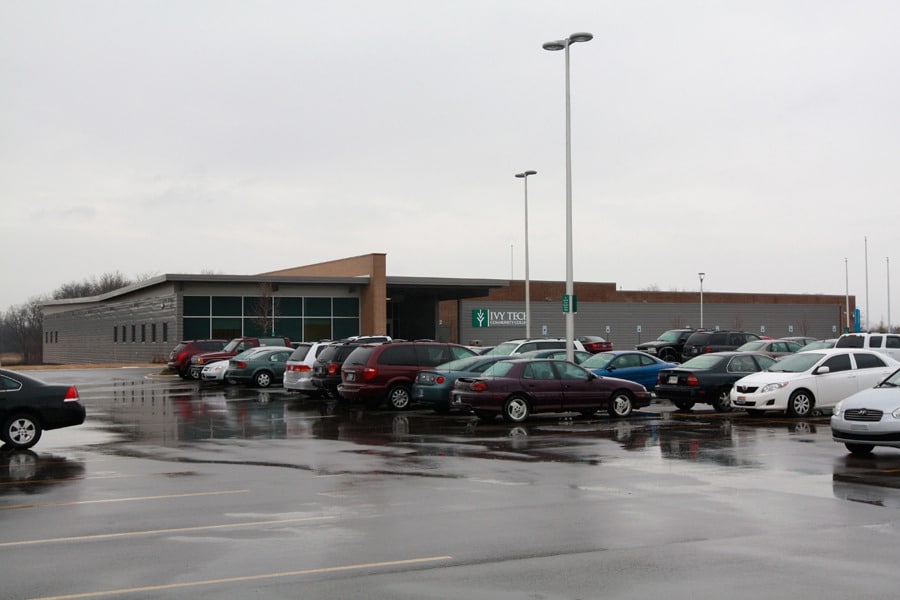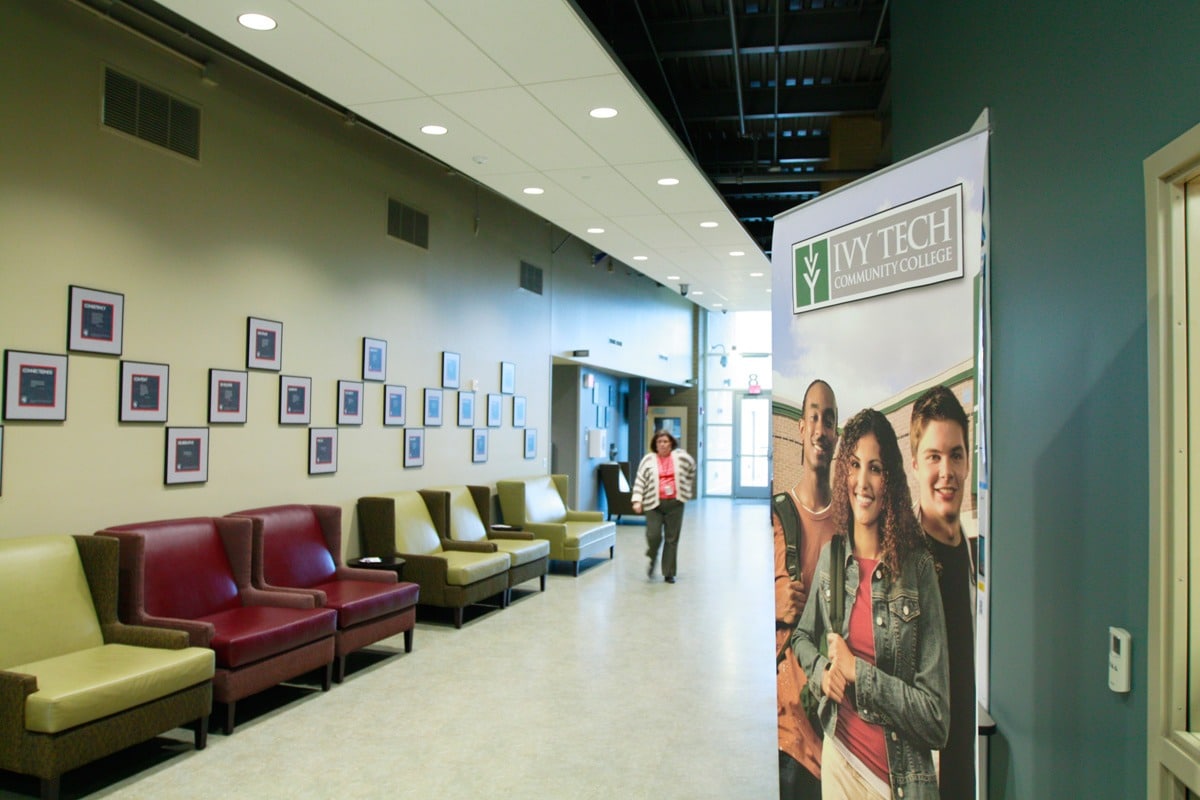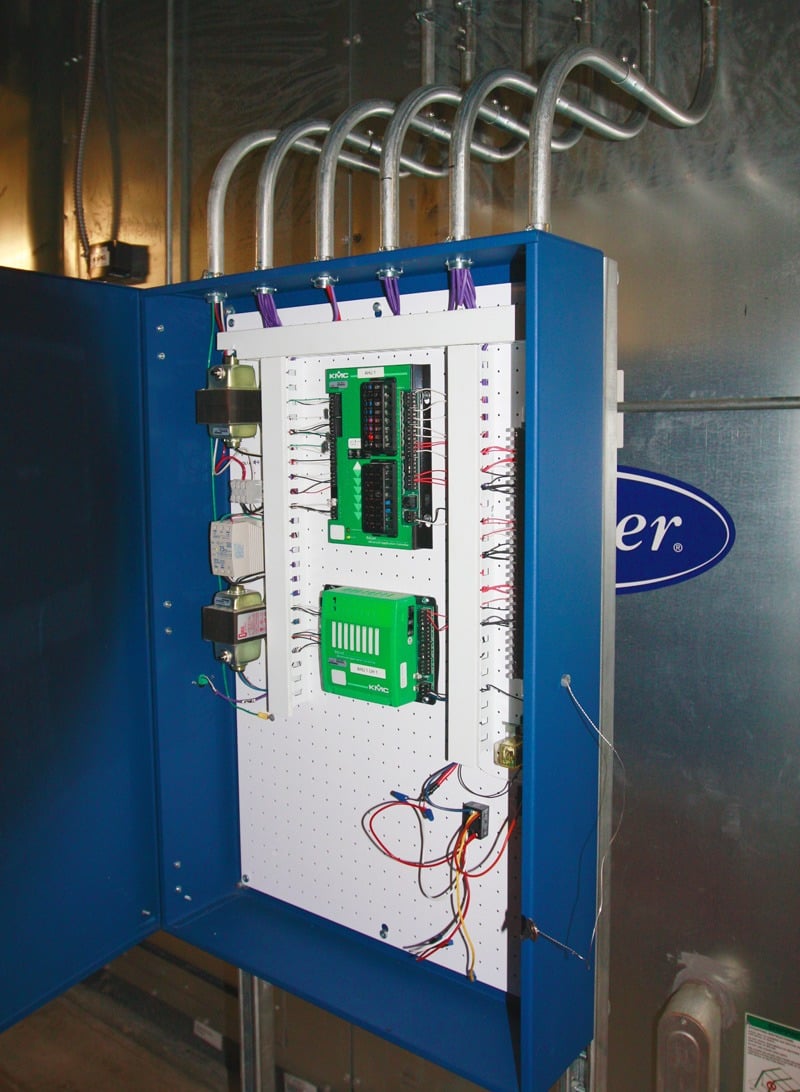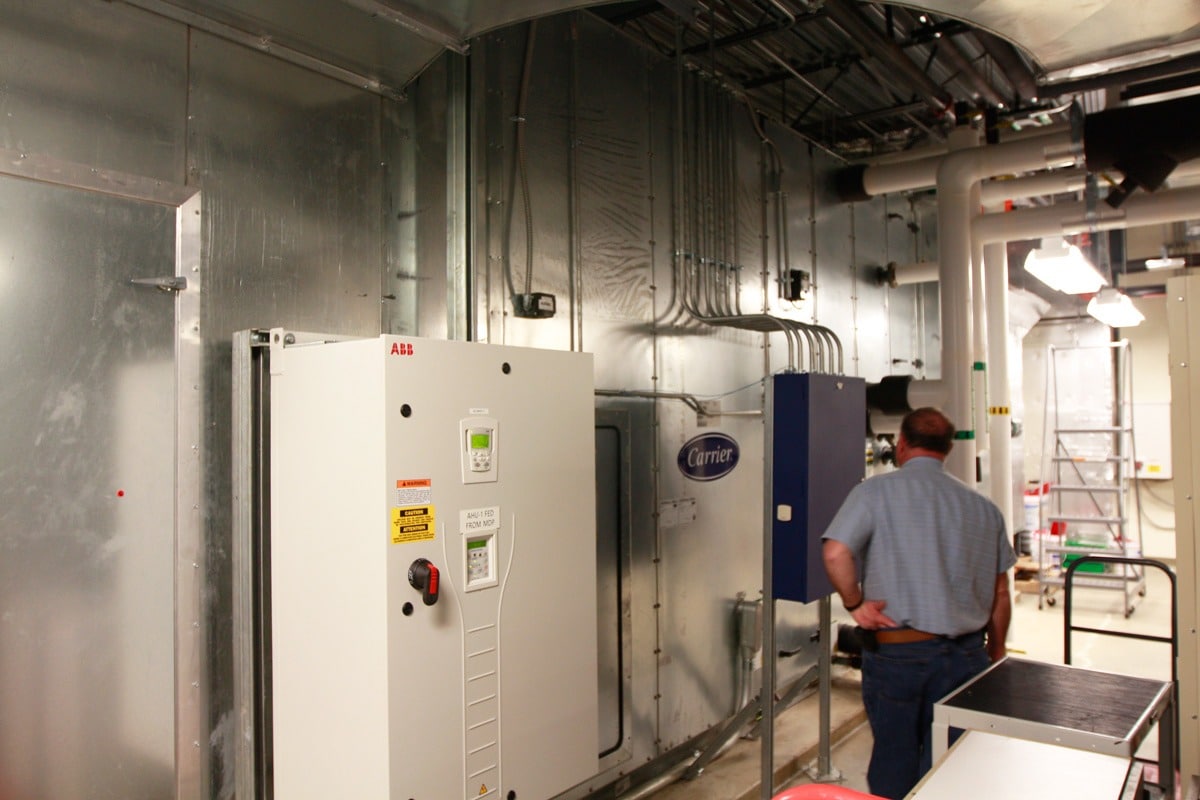 Ivy Tech Community College is the largest community college in the United States. In Indiana alone, it serves more than 130,000 enrolled students and 240,000 individuals each year. Ivy Tech's North-Central region in Indiana has experienced significant growth in recent years and has undertaken expansion initiatives in the South Bend, Elkhart, and Warsaw markets. While Ivy Tech has had a presence in Warsaw since 1978, the college has relied on lease agreements to house its services until recently.
Freshly commissioned on August 18, 2011, Ivy Tech's newest building in Warsaw is a visually appealing site. Resting on 33 acres of gently sloping native grass fields and 7 acres of wooded property, the 46,000 square foot facility's proximity to several high-tech medical device manufacturers makes Ivy Tech Warsaw a hot property in a rapidly-developing locale. The $11,000,000 project building, located at the intersection of U.S. 30 and Silveus Crossing, is in the final stages of obtaining LEED certification; an Indiana requirement for all new Ivy Tech locations in the state. As such, the surrounding property has been beautifully engineered to incorporate vegetation, walking paths, a winding check-dam system for storm water management, and plans for future structures that will also meet sustainability goals.
The campus features state-of-the-art mechanical, security, and educational delivery systems to complement its sustainable design. Systems include over 30 cameras backed up to a DVR server, security card readers on nearly every door in the building, and 22 flexibly designed, multi-purpose classrooms boasting Smart Wall™ Level 5 surfaces, copy cameras, and document cameras. The interior design of the building creates a warm, modern atmosphere. Suspended ceilings and an open-concept floor plan allow for full utilization of the space. Other notable design features include a distinctive southern-facing window curtain for passive solar heating, vinyl luxury tile (VLT) flooring, condensation-deterrent glass, sound-absorption panels, and a campus-wide recycling program. The building has been designed and positioned with significant future expansion projects in mind.
Adjacent to the new property, Ivy Tech also provides specialized training for students in a state-of-the-art 20,000 square foot Orthopedic and Advanced Manufacturing Training Center. According to David Findlay of the Ivy Tech State Board of Trustees, "With the opening of the Ivy Tech Orthopedic and Advanced Manufacturing Training Center the college assumed an important role in workforce development in our community. In opening the new campus, Ivy Tech's role in educating our community and ensuring we have a well-trained workforce will be further enhanced."
In order to ensure that a comfortable, sustainable, and technology-centered learning environment would be created for students, Ivy Tech contracted with Lead Architect Jerry Noble of architectural firm MSKTD & Associates, Engineering firm L'Acquis Consulting Engineers, Mechanical Contracting firm PDP Mechanical, and Systems Integrator Davis Industries, Inc. KMC BACnet DDC controllers were selected for the HVAC system because of their programming flexibility and reputation for quality. L'Acquis Consulting Engineers also assisted Davis Industries in authoring unique sequencing to enhance the operational characteristics of the equipment.
Gary Havens, Senior Maintenance Engineer at the facility, has great things to say about the building's HVAC system. "We've been very happy with the HVAC control system installed by Davis Industries, Inc. We still communicate with them regularly." The equipment includes a 96-ton Carrier VAV AHU serving 53 VAV boxes and a Carrier/AnnexAir Energy Recovery Ventilator with nearly 13,000CFM supply/exhaust, all run by KMC BACnet controllers. Additional third-party equipment tied in via BACnet interfaces includes a Carrier packaged chiller nominally rated for 190 tons of cooling, two alternately staged HydroTherm model KN-20 1,000-BTUH boilers, 9 ABB VFDs, and additional refrigerant monitoring.
Danny Brewer, Sales Estimator at Davis Industries, details his experience with the system, "The KMC Controls devices work well with the equipment from third-party manufacturers, which is why we selected them to begin with. The installation and programming of the controllers never posed a single problem for us. The major goals for the BAS in this case were to make it open-protocol, scalable, and fully interoperable. We have certainly met those requirements and are happy with the results we are seeing."
Regarding day-to-day operation, Mr. Havens is pleased: "After commissioning, we spent about six months monitoring the data to establish a solid baseline, and we've been able to easily meet our performance goals since. The KMC BACnet DDC equipment, NetSensors, VAV controllers, and actuators have all performed very well. And there are a lot of them. We have at least 15 different KMC products installed on-site. Even while meeting our sustainability requirements, the system can take the building from sixty-five degrees to seventy-two degrees in under forty-five minutes in the case of a back-set. The building is typically in use 15 or more hours per day, and I have enough confidence in the system not to worry about getting alarms on my phone in the middle of the night. It's nice."
As state and local economies continue to rebound, the importance of providing education and technical training at the community level will remain a focal point in manufacturing hubs. Creating learning environments that are relevant and sustainable can play an integral role in adding value back into industrious markets recovering from recession. Ivy Tech Warsaw and Davis Industries have provided a strong example of what can be accomplished when a smart, creative vision is brought to life by a highly skilled project team. KMC Controls is proud to play a part in their continued success.