St. John Paul II College
Canberra, ACT, Australia, Australia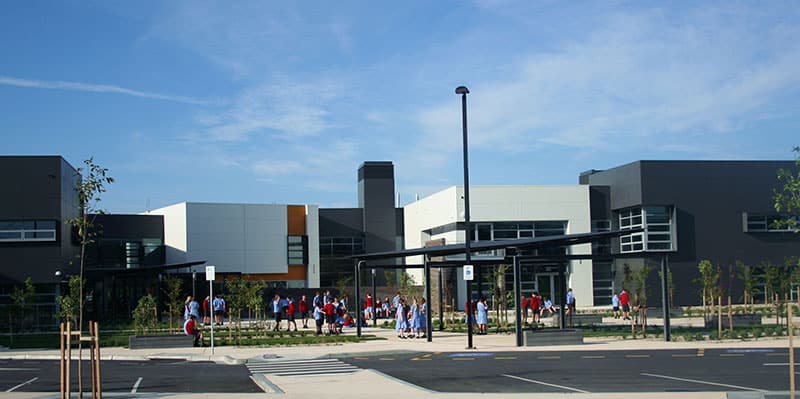 St. John Paul II College is a flagship college of best practice in education for the local community in the region, offering a unique, innovative educational environment. The physical design of the college facilitates the educational philosophy with open, flexible, and adaptable spaces. The campus is state of the art, with every aspect of the building designed to foster an inspiring environment.
St. John Paul II College was a new construction project completed in three stages, with each stage beginning after the previous stage was occupied and operating. Networked equipment includes MACH-ProWebSys, MACH-ProSys, MACH-ProCom, and MACH-ProZone controllers, networked using the school's Ethernet and EIA-485 networks.
Installed mechanical equipment includes an air-cooled chiller for chilled water, gas-fired boilers for heating hot water, primary and secondary chilled water and hot water pumps, fan coil units, fresh air fans, and window louvers.
The project's design is based upon minimizing energy consumption through natural ventilation methods using manually and motorized operable perimeter windows for air inlets, and thermal chimneys for extraction. Additionally, two thermal labyrinths are used to supply tempered outside air to the occupied spaces. The control of the labyrinths and thermal chimneys provides comfort and economical benefits for the school.