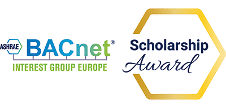 Initiative for the encouragement of talented students in the field of building automation engineering
Aachen, 24.03.2022. –The BACnet Interest Group Europe (BIG-EU) will encourage young engineers in the field of building technology with an annual scholarship award. The scholarship will be awarded in a total of three categories for outstanding bachelor and master theses on building automation.
With the major investments in the Green Deal, Europe wants to be the first CO2-neutral continent on earth by 2050. However, the building sector has not yet achieved the planned CO2 savings targets, although there is particularly large potential for savings in this area. In order to leverage this potential, well-trained specialists are needed who take on these issues in the implementation. However, it is currently becoming apparent that the number of engineers in the building sector will continue to decline.
Scholarship for three categories
Currently, the building sector is competing with several other engineering disciplines in the struggle for talent. However, the BIG-EU Board sees the "Fridays for Future" movement as an opportunity to make the occupational field more attractive to young professionals, as building management in particular has the potential to play a major role in CO2 emissions reduction. From this thought, the idea for a BIG-EU scholarship award was born. In the future, the BACnet Interest Group Europe will offer three scholarships per year for outstanding bachelor or master theses in the following three categories:
System integration via BACnet as integration interface
Optimization in the engineering process for BACnet projects
Facility management of BACnet multi-vendor installations.
The works are pre-selected by the working group of professors for building automation and energy systems at the universities and technical universities in Germany and submitted to the BIG-EU. The pre-selection is viewed by a BIG-EU evaluation committee, presented to each other and the three winners are selected. Initially, only graduates from German-speaking countries can take part in the competition – but the competition is to be gradually expanded to other European countries.
The scholarships will be awarded annually during the ISH and Light + Building trade fairs in Frankfurt am Main. For their outstanding achievements in the individual categories, the winners will receive prize money of 1,000 euros each. Comprehensive information about BACnet in Europe is available at www.big-eu.org . Companies interested in the advantages of BIG-EU membership should contact the new BIG-EU office at TEMA AG in Aachen: info@big-eu.org .